zcat_abroad
Following on from
accidentally buying a spinning wheel
, I have been experimenting with spinning, and gradually getting some confidence. When I mentioned it at the BigMuseum today, one of the curators said I should blog about the whole process. Well, I have a fair number of photos so far, and various posts on Facebook, so I should probably try to bring them together.
(Also, it might mean I have something to say here!).
So, step one: buy a spinning wheel.
Step two: sit watching it for a while, then start playing - spinning with no wool, then spinning with a long piece of yarn, to see how things feed on to the bobbins.
Step three: start spinning up the alpaca fibre you bought months before the spinning wheel.
Yup, that's right. Not only do I accidentally buy things, I buy other things in the wrong order. To be fair, I had been practising drop-spinning, on a spindle, with some lovely
silk & merino sliver
(at that point, salvia and juniper - I now have some damson to work with). That was lots of fun, especially when I took it to the council meeting. But I didn't want to mess up the alpaca, especially when I had some beautiful light and dark blue silk I wanted to add to it.
Alpaca - carded, from the fleece of Farmaglen Ice Maiden: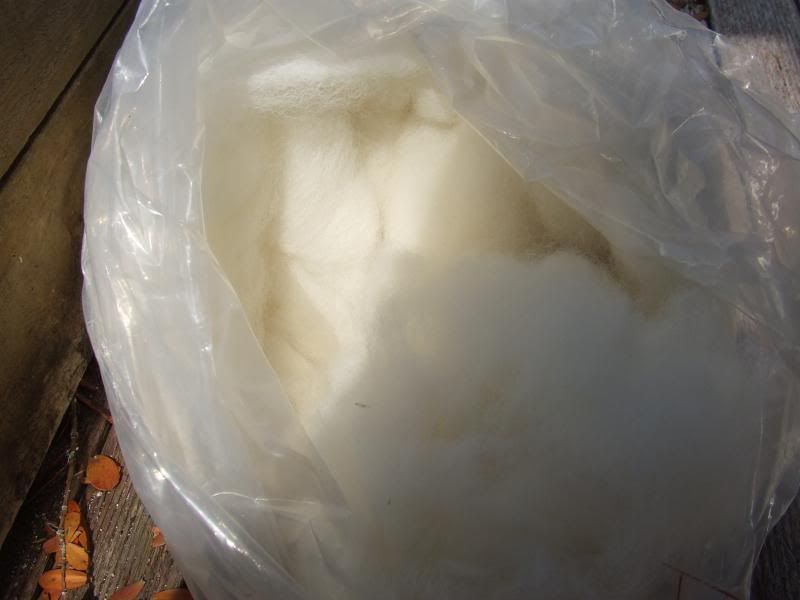 Things I plan to add to the alpaca:
My first bobbin of plied alpaca: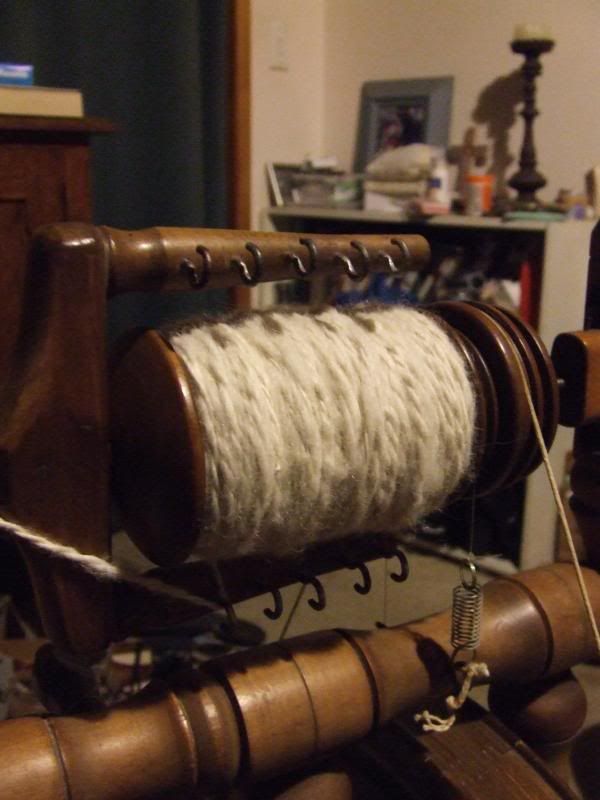 And the first hank of finished alpaca:
So, what's next? I plan on mixing the silks with alpaca, and plying them in gradually increasing colour strength. Then I have to make an item using the different gradients, showing my development as a spinner. Come and watch!